The repair industry
needed to be fixed.
Hello, Angry Crab Shack friends.
Thank you for reading our, admittedly, gimmicky appeal for your attention. We promise it will be worth your effort.
Holler is the first app-based facility repair company. Our app makes getting service super easy. With dependable technicians and pricing that easily beats the competition we think we might be good fit.
If you'd like to learn more, please complete the form below to set up a meeting with your future account manager.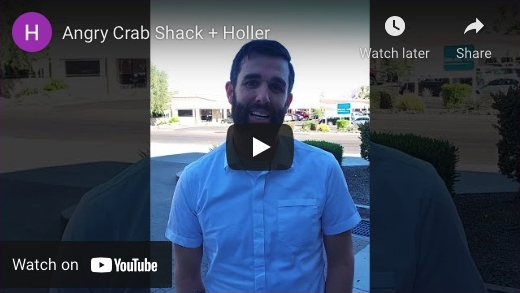 Your Account Manager – Micah Dyer
(602) 989-4099
micah@hollerservice.com